We love to splurge on beauty products, but sometimes its fun to experiment with things that we have in the kitchen, or find a more natural alternative.  Check out these recipes that will leave you with glowing, healthy skin without preservatives and chemicals.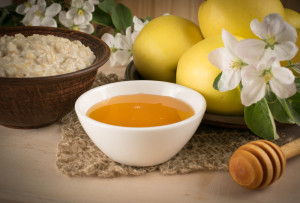 Oatmeal and Epsom Salt Bath- Oatmeal is extremely soothing for the skin, so use this bath recipe if your skin is irritated and needs some love (like maybe the day after a sugaring session).  You can pour the ingredients directly into your warm bathwater.
2 cups Epsom Salt
1 Cup rolled oatmeal (you can blend it for less mess)
A few drops essential oils (Lavender makes for a very relaxing bath)
2 Tablespoons Baking Soda
This bath will alkalize and detoxify your body, while soothing your skin and mind.  Drink water or tea to increase the detoxifying benefits and to stay hydrated.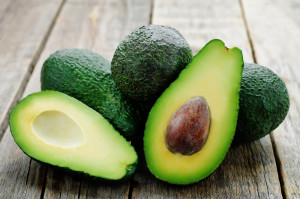 Avocado Mask- This is such a simple way to moisturize your skin. In San Diego and North County we can always get good Avocados!   It's will make you look like the Wicked Witch of the West too so that's cool.  You can do the mask by either just rubbing the skin of the avocado (the inside, after you scoop all the fruit out) directly on your clean skin, or by blending the fruit and applying that to your clean skin.  I like the first option because you still get to eat the avocado. Avocados contain Vitamins E, and A to moisturize and boost collagen production.  They also give your skin a deep clean and help remove dead skin.
Homemade Moisturizer – 
This Moisturizer feels so good on your skin, and smells great too.  The Rosehip oil is anti-aging, and the Frankincense oil will help combat skin rashes and pimples.  Coconut and Aragan oil incredibly moisturizing.  This is good for night use, or for dry skin can be used in the day too.
¼ Cup Coconut Oil
2 Tablespoons Rosehip Oil
2 Tablespoons Aragon Oil
1 Teaspoon Frankincense Essential Oil
½ Teaspoon Vitamin C oil or powder (optional)
Heat the coconut oil until it is a liquid (but don't let it get too hot).  Add all the other ingredients and mix well.  Store your moisturizer in a glass jar with a lid.
We hope that you enjoy making these recipes at home.  Any of them would be great post sugaring to sooth your skin.  If you want even more glowing skin schedule a facial with me!